Wedding Transportation & Limousine Service in Columbia
Wedding Transportation & Limousine Service in Columbia
Party Bus Columbia is here to make your wedding day better. We have the most affordable prices on transportation rentals in the area, from limos and shuttle buses to charter buses. You can use our service for any event you need, whether it's a night out with friends or an elegant evening for two. We want to help you find the perfect transportation for your special day – call us today!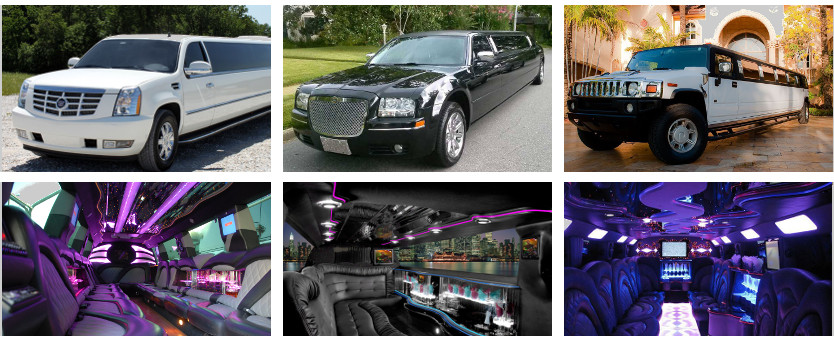 Everything has to be perfect for a wedding and a part of every perfect event is  wedding limos Columbia service. If you live in Columbia, SC and your wedding is coming up soon, you surely have the best transportation in mind. This perfect party bus or limo will take you from your hotel or accommodation in the city to the wedding ceremony venue and of course take you and your new partner to anywhere you want to go after the wedding too. A wedding limo will make your event one of the most spectacular and most memorable as well. For large groups we also offer wedding party buses.

Wedding limos are stylish, exciting and convenient. Nothing could be as luxurious with all the fantastic amenities than a wedding limo. It is exciting to ride a limo together with your entourage and to enjoy all the great conveniences. You and your guests will get to enjoy all the travel amenities such as comfortable seating, posh interiors and carpeting, club lighting, private bars and refreshments and of course audio and video equipment for you and your guests to enjoy. From Hilton Head Island transportation services to Columbia party buses, we have it all.
Wedding Limos in Columbia
Wedding limousines for rent in Columbia are available in different models. There are Mercedes Benz, Lincolns, Town Cars and Excursion models. You can also rent their top of the line Hummer limos which are considered the most stylish. Every limo has its own driver who will be able to drive safely and take you to your venues on time.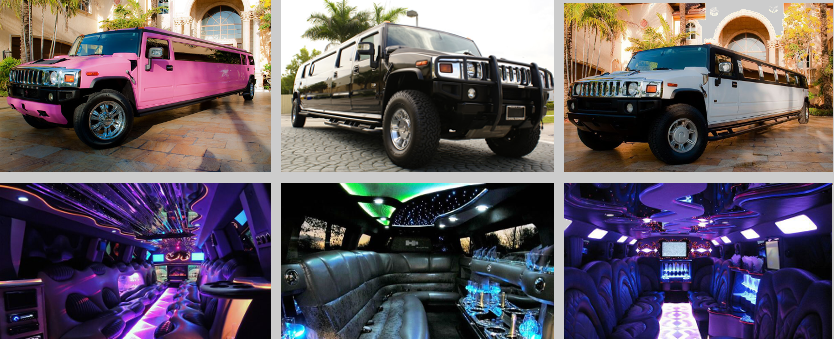 Weddings are not just the only special event that calls for a limo service. Special occasions such as birthdays, anniversaries, proms, bachelor parties, bachelorette parties and homecoming dances are also fitting a limo ride. Aside from these, you can also rent a limo for business purposes, for sporting event, concerts and conventions; basically for any other reason at all.
Wedding Limos & Service Prices and Packages
Limo rates vary according to the type of vehicle that you wish to rent, the number of people in your company (wedding entourage) and the number of hours you want to rent the limo. When it comes to special deals, contact wedding limo services in Columbia for more details.

| | |
| --- | --- |
| Vehicle | Rental Pricing |
| 6 Passenger Limo | $110-$145 hourly* |
| 8 Passenger Limo | $120-$155 hourly* |
| 12 Passenger Limo | $125-$165 hourly* |
| 18 Passenger Minibus | $140-$170 hourly* |
| 20 Passenger Party Bus | $150-$200 hourly* |
| 25 Passenger Party Bus | $160-$220 hourly* |
| 30 Passenger Party Bus | $180-$260 hourly* |
| 30 Passenger School Bus | $145-$240 hourly* |
| 50 Passenger Coach Bus | $150-$240 hourly* |
| 56 Passenger Charter Bus | $150-$260 hourly* |
*Prices vary greatly depending on the city and state of your service. Due to COVID-19, rental prices shown in past estimates may not reflect actual pricing which may be significantly higher depending on availability.
Places to visit in Columbia
Columbia Canal and Riverfront Park – this is a perfect walking park and a restful retreat from the busy city; it is a favorite among locals and tourists.
Edventure Children's Museum – learn something new inside this fascinating museum. It does not matter if you love science since this is a wonderful place to be in.
Sumter National Forest – this is an expansive area fit for outdoor recreational activities.
Colonial Life Arena – this is one of the best venues for USC basketball as well as other huge events.
Airport transportation
If you are coming in from Columbia Metropolitan Airport then you must let your limo service pick you up from the airport. You can also have your wedding limo drop you off at the airport if you need to travel as soon as your wedding celebration is over.
Wedding Shuttle Services
Wedding shuttle services are a great way to get your guests from one location to another. Whether you're moving them from the ceremony to the reception, or simply picking them up at their hotel, this is a wonderful alternative that will save you time and money. Wedding shuttles allow you to plan ahead with confidence by helping ensure your guests get where they need to go safely and on time.
Why Choose Party Bus Columbia?
Party Bus Columbia offers the best transportation rentals in town. We are dedicated to providing our customers with the best service, selection, and prices for all of their transportation needs. Whether you're looking to add a little extra flair to your wedding day or need transportation services for a corporate event, we can make your special day memorable while also keeping costs under control. If you want to book a charter bus rental or simply rent a party bus for prom night, we'll work hard to ensure that everything goes smoothly at an affordable price point! Our company has been part of this community and we look forward to continuing our long-standing relationship with local business owners across multiple industries (including weddings).
Affordable Pricing on Wedding Bus Rentals
When you're planning your wedding, there are a lot of things to think about. Many couples find themselves overwhelmed by the number of details involved in creating the perfect day for their guests. One thing that shouldn't be overwhelming is choosing transportation for your wedding party and guests. With Party Bus Columbia, you get more than just a bus—you get an entire team of experts at your side! The best part? Our prices are affordable and flexible—no matter how large or small your party is, we have affordable pricing for every budget!
Transportation Just For You
This is a luxury that no one else at the wedding has. You will have a transportation option just for you, which means that you don't need to spend time sharing with other guests and can enjoy your special day in peace. Having your own driver will also make things easier on your wedding night, since they know exactly where to drop you off and pick you up. This makes it easy on everyone involved without taking away from the experience of getting married or having an amazing evening after!
Travel Across All Distances
Whether you're planning an intimate destination wedding or an elaborate affair, our fleet of luxury transportation vehicles will provide you with the ultimate experience. Our team is dedicated to providing you with transportation that meets all your needs and expectations, whether it's taking you to a local park for nuptials or driving out-of-town guests from the airport to your venue. Whether we're shuttling people around town or traveling across state lines, we're ready to go wherever our clients need us!
What Are Wedding Party Buses?
Party buses are large vehicles that can be rented for a variety of occasions. They're typically used for weddings and other special events, but you might also have seen them in movies or TV shows. The typical party bus has a dance floor, disco lights, and a sound system; sometimes it also has tables or bar stools. They're often decorated with lights and banners that say "Bachelorette Party" or whatever event you're planning to celebrate on the bus.
How Getting Limo Service Will Make Your Wedding Night Great
If you want to make your wedding night great, limo service is a good way to do it. Limo service can be the perfect way to get around town and go from one place to another. It's especially great for getting to and from the airport or hotel on your wedding day. Limo service can also be a great way for your bridal party members who are staying in different hotels than you are; they don't have to worry about taking cabs or Ubers back and forth between their hotels and yours.
Pre-Wedding Event Private Buses
A pre-wedding event is a great way to celebrate as an engaged couple and create lasting memories. It's not just for the bride and groom—it's also for their guests. A pre-wedding event can be anything you want it to be, but it should feel fun, lighthearted and easygoing. The point of this type of party is simply to enjoy yourself with your loved ones before the big day. The possibilities are endless when it comes to planning a successful pre-wedding event! From brunch at home with friends or family members who couldn't make it out for the wedding itself, to something more elaborate like a pool party complete with food trucks (or even tacos), there's no shortage of ideas when it comes time for choosing how you'd like your guests' last get together before saying "I do." Some other ideas include dinner theater performances or wine tastings: whatever sounds good! The key here is that everyone should feel comfortable doing whatever they want during this time—no pressure at all!
Which Wedding Bus Rental Is Right For My Group?
With so many options, it can be hard to decide what kind of wedding bus rental is right for you. You're looking for a great value, but also want a vehicle that suits your needs and style. The first thing you need to consider is the size of the wedding party. If there are only two people getting married, then it doesn't make sense to rent an entire bus just for them! Instead choose a smaller car service (or limousine) or consider renting one vehicle with multiple drivers so everyone can ride together. Or maybe even just hire someone to drive each member of the bridal party separately so they don't have to worry about coordinating their arrival times at various locations across town before heading off on their own way home once everything has ended? It all depends on how many people will be travelling together from place A to B –and remember: some venues won't let more than 10 cars park there at once either– so make sure this won't cause any problems during your big day!
Our Fleet of Limousines and Party Buses
We have a variety of party buses and limousines, including: Party Buses-Our fleet of party buses includes the largest and most luxurious in the city. Boasting luxurious interiors, top quality sound systems, electric shades and multiple flat screen televisions with Blu-Ray players, these vehicles will be sure to impress even the most discerning passenger. Our fleet features everything from 14-passenger to 56-passenger luxury buses. We also offer super stretch limousine options that can comfortably seat up to 12 passengers or more! Limousines-Our impressive collection of limousines includes classic Lincoln Town Cars as well as new Cadillacs that feature state-of-the-art entertainment systems with surround sound audio systems.
Steps To Rent Your Limo, Party Bus, or Charter Bus
Step 1: Call or email us for a quote. When you call or email, we will ask some questions about your event and then provide you with a quote. We encourage you to compare quotes from other companies as well! If yours is the best one, great! If not, keep looking until you find one that works for you. Step 2: Choose your vehicle and pay for it in advance. Once we've given you our price quote (and assuming it meets with your approval), we can reserve your vehicle on the spot by taking payment over the phone or through PayPal online via credit card or bank account payment method (if applicable). This deposit will secure your transportation space so that another person cannot book it while they are waiting on their own deposit payment first!