Homecoming & Prom Limo Service
Homecoming & Prom Limo Service
Prom season is a time for celebration and fun. You've spent weeks, maybe months, planning your prom night and preparing for the big day. Now that the momentous occasion has arrived, it's time to get your group together and head over to the venue where everyone will be waiting for you by the door or in the parking lot. When you think about transportation solutions for prom night, there are many ways to get your group from point A to point B—from renting a private limo or party bus as an alternative ride-share option all the way up to having someone drive each individual student in his or her own vehicle. No matter which one of these options works best with your budget and needs though, hiring Party Bus Columbia SC as your transportation provider can make all of them better!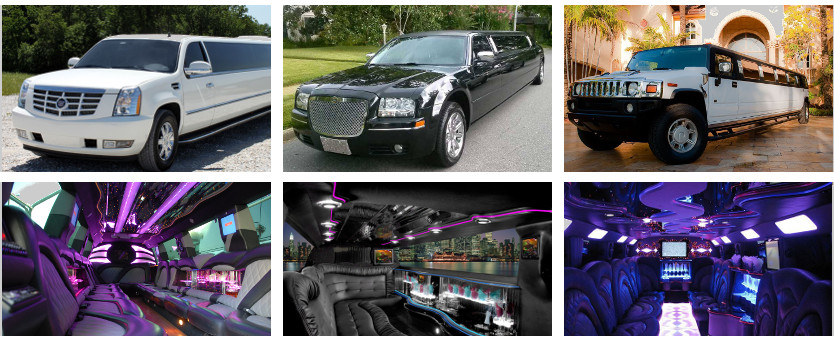 Looking for Prom limos or party buses? Prom time calls for the most popular ride of all: a prom limo service in Columbia. Yes, if you are from Columbia, SC or you are visiting the city for prom then you will absolutely love to ride in a comfortable and stylish limo service just like a movie star. You get to impress your friends, get heads turning the moment you pull over the prom venue. You will not just look like a movie star but feel like one too on prom night!
There are a lot of reasons to consider and one of them is all about enjoying all the great amenities. There are so many great features that you will love in a limo ride. There are comfortable seats which can fit 20 or more people, a private bar and refreshment area, audio and video systems, private seating areas and more. If you are looking for a posh ride for you and your date or your friends then there won't be anything quite like a limo service. We also have prom party buses for large groups!

Types of Limos Available
You can count on only the best limousine brands to take you to the prom. There are Excursions, Mercedes Benz, Lincolns and Town Cars. There are also stretch limos and Hummer limos too. Each ride has a professional and experienced driver to take you anywhere and could also double as your tour guide. Are you celebrating prom in Sumter, no problem we service all of South Carolina.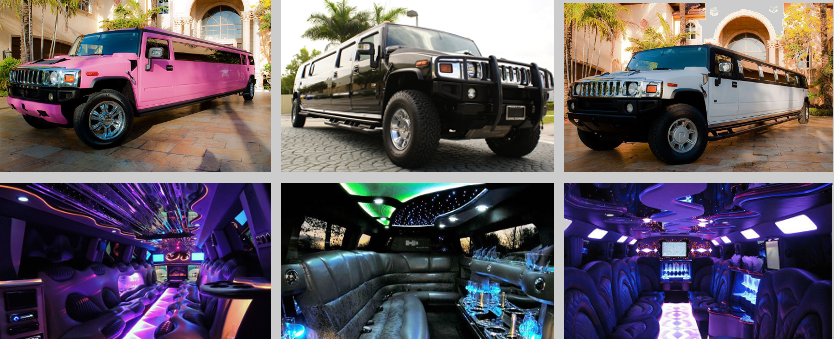 Prom Limos & Service Prices
Discounts and deals are available year after year; you just have to call beforehand so you can find out the most updated promos. Rental rates on the other hand vary according to the type of car, the number of passengers and the duration of your rental. All of our kids party bus rentals are affordably priced. And to confirm you get the best deals, look at our rates for limousines and car services in North Charleston, SC.

| | |
| --- | --- |
| Vehicle | Rental Pricing |
| 6 Passenger Limo | $110-$145 hourly* |
| 8 Passenger Limo | $120-$155 hourly* |
| 12 Passenger Limo | $125-$165 hourly* |
| 18 Passenger Minibus | $140-$170 hourly* |
| 20 Passenger Party Bus | $150-$200 hourly* |
| 25 Passenger Party Bus | $160-$220 hourly* |
| 30 Passenger Party Bus | $180-$260 hourly* |
| 30 Passenger School Bus | $145-$240 hourly* |
| 50 Passenger Coach Bus | $150-$240 hourly* |
| 56 Passenger Charter Bus | $150-$260 hourly* |
*Prices vary greatly depending on the city and state of your service. Due to COVID-19, rental prices shown in past estimates may not reflect actual pricing which may be significantly higher depending on availability.
Places to visit in Columbia
Founders Park – this is one of the most spectacular ball parks in the state and is even deemed as the best in the South because of its world class amenities.
Columbia Food Tours – hop aboard this yummy tour that will take you to the best dining establishments in the city.
Township Auditorium – this is where you can watch top notch events such as concerts and celebrations; a medium-sized venue with amazing amenities.
Congaree Area – this is a historic walking park with a perfect view all year round.
Additional Services
Aside from prom services, limos in Columbia also cater to other important special events such as weddings, anniversaries, birthdays, bachelor parties and homecoming parties too. A limo will also be a fantastic ride for business events, sporting events, concerts, party night outs and so much more.
Party Bus Columbia is the ideal solution for your transportation needs. We can help you make sure that your prom night is a memorable one! We have a variety of buses and limos available, from our Hummer H2 limo to our luxury party bus. No matter what type of transportation you're looking for, we'll be able to accommodate you and your group. Whether it's a large celebration or just four friends going out together, Party Bus Columbia will help ensure that everything goes smoothly on prom night.
Why Use Party Bus Columbia For Prom Transportation?
Whether you need transportation for prom, a wedding, or a bachelorette party, Party Bus Columbia has the right vehicle for you. We have a wide range of vehicles to choose from and our customer service team is always ready to help. Here are some reasons why you should choose Party Bus Columbia for your next event: It's easy to book with us. We've made booking your party bus or limo rental as simple as one-two-three (or more if you're having a larger group). You can do it all online! Just go through our online booking process, select your vehicle type and then give us some details about your trip—that's it! Our friendly staff will be in touch with you shortly after that to confirm everything and answer any questions that may arise along the way. We have an impressive selection of vehicles to choose from at great prices. With so many options available in South Carolina, we believe we offer some of the best deals around whether it's just one party bus or limo ride or an entire fleet needs renting out for groups larger than expected (which happens often!).
Perfect Transportation Solutions
Perfect Transportation Solutions is proud to offer the best in limo and party bus rentals in Columbia, South Carolina. Our customer service is second-to-none, with prompt responses dedicated to making your event a success. Our vehicles are clean, safe, and comfortable—perfect for proms, weddings or other high school events! Our flexible pricing allows you to choose the options that suit your needs whether you're looking for a limo rental or a party bus rental. We also offer excellent customer service that makes us different from other Columbia limo rental companies. Our goal at Perfect Transportation Solutions is always to make sure our customers have an enjoyable experience when they rent with us.
Many Bus Rental Options
Party Bus Columbia SC has a wide range of bus rental options. We have everything from party buses to limo buses, mini buses, charter buses and more. If you're looking for an unforgettable night on the town or rocking out at your prom or graduation party, then a Party Bus Columbia SC is the perfect option. Our professional chauffeurs will make sure your group is safely transported and taken care of every step along their journey! This also applies if you are shopping around for a party bus rental in Columbia SC or anywhere else in South Carolina as well as North Carolina.
Party Bus, Limo, and Van Rentals Available
Party Bus Columbia offers a wide range of vehicles to choose from. We have a fleet of party buses, limousines, and vans that can accommodate any size group. Our most popular rental is the party bus. This vehicle has seating for up to 30 people, and it comes equipped with an audio system that allows you to play multiple music sources while still allowing your guests to talk or dance in comfort. Another option is our limousine service. These luxury cars have leather seats and some even have bars inside so you can serve drinks while traveling between locations! If you're looking for something simpler than a full-size coach bus but bigger than a car or van, we also offer stretch SUVs that seat up to 10 passengers comfortably. If you're planning on taking advantage of our transportation services this weekend but aren't sure where to start, don't worry—we've got the answers!
Drop Off Service For Formal & School Event
Your prom limo or party bus can be a great option for your post-prom drop off. If you have a very large group, it may not be possible for everyone to fit into one vehicle. Having the bus drop you off at your home or another location is a convenient alternative to getting picked up by parents at the event venue. Reserve Your Party Bus Today!
Affordable Pricing on Rentals
You'll find that we offer some of the most affordable pricing on rental vehicles. Our prices are competitive, and our rates are reasonable for all types of events and occasions. We know how important it is to keep your costs low so you can get exactly what you want from us, which is why we've made it one of our top priorities.
How Getting Transportation Makes Your Prom Drop Off Great
When you have a party bus or limousine waiting for you at the end of prom, it's easy to let go of your worries and enjoy the ride. You can relax in the backseat while your friends and classmates chit-chat about their night, or sit up front with your friends' parents as they reminisce about past proms they've attended. Whatever happens during your trip back home (or wherever), there's no sense in stressing out at this moment. Enjoying yourself is what matters most! You'll also have more time to focus on other things like having fun with your friends and classmates, enjoying the tasteful decor, or even getting ready for another great event: graduation!
VIP Prom Experience
A VIP experience is one that provides guests with the best possible service. A VIP experience provides you with amenities, such as complimentary champagne or other drinks and snacks, a customized itinerary to your liking, an onboard host who can take care of any additional requests you may have, chauffeur services to and from wherever you need to go and more. A standard limousine rental gives you access to an impressive vehicle for your group or party. You'll be able to enjoy this transportation in comfort as well as style as you travel from place-to-place throughout town. This type of transport will give everyone who's along for the ride something to look forward to: whether it's being able-bodied enough for all those stairs once they've parked their car or getting out into some fresh air after sitting in traffic all day long (though hopefully not both at once).
Which Vehicle Is Right For My Group?
Our party buses and limos are available in various sizes to accommodate different groups. The size of your vehicle will depend on a number of factors. These include: How many passengers you have. How many stops you plan on making. How much time you have to get from point A to point B and back again. What kind of budget you're working with. If you're looking for a quick trip out of town, then a smaller vehicle might work best. If, on the other hand, it's going to be an all-day excursion with multiple destinations, then perhaps consider something larger so everyone can enjoy themselves without feeling cramped or confined. And if there are certain features that matter more than others—like ample room inside the party bus Columbia SC (and beyond), plus coolers for drinks during long road trips—then make sure those things are taken into account when finding your ideal ride!
Steps To Rent Your Limo, Party Bus, or Charter Bus To Prom
The steps to reserving a limo, party bus or charter bus to prom are simple. Call the number listed on our website and ask to speak with a sales representative. The sales representative will help you select the type of vehicle that suits your needs. You can also email us if you prefer not to talk on the phone. Once you've made your selection and agreed on price, we'll send you an electronic estimate via e-mail that outlines everything including rates and availability (if it's available). This will save everyone time when booking because there won't be any confusion about what has been agreed upon in regards to price or other details such as ride times or pickup locations for example; this means less back-and-forth emails which saves everyone money! You can also fax over your credit card information if needed too so things move along faster once communication has been established between both parties involved (you & us).
Our Pricing and Rates Explained
Our pricing and rates are flexible. We have a formula that takes into consideration the size of the vehicle, number of hours, passengers, stops and miles. You can be sure that you will receive an accurate quote regardless of how many people are in your party or what type of event you are attending. Whether you need transportation for prom or any other event in Columbia SC, Party Bus Columbia can take care of all your needs at an affordable price so that there is no reason not to hire us for your transportation needs today!