Limo Service Columbia
Limo Service Columbia
The best way to explore Columbia, South Carolina is from a limousine. Our team at Columbia Limo Service offers a variety of luxurious limousines for rent. We also offer SUV rentals in Columbia SC and luxury van rentals in Columbia South Carolina. Whether you need a ride around town or an event shuttle service, we have you covered. Our loyal customers love how easy it is to schedule their rides with us online or via phone call — just get in touch with one of our friendly customer service representatives and tell them what kind of vehicle you would like to use for your trip!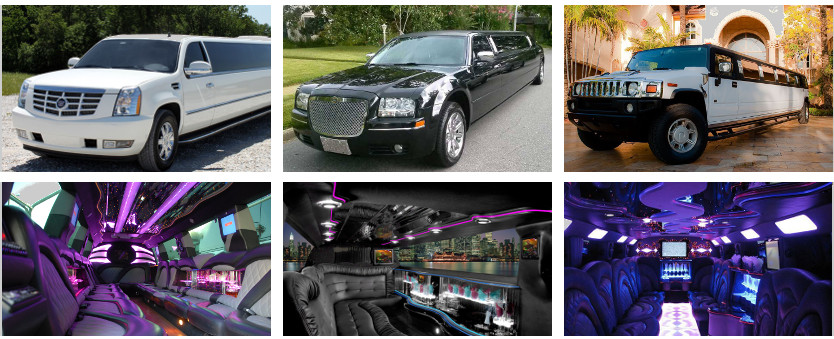 If you are looking for a sophisticated, formal transportation to anywhere in Columbia, SC there could only be one efficient way to travel and that is using limo service Columbia. A limo ride will be your official transportation for business meetings, client meet ups, conferences and business conventions. You could also rent a limo to visit different tourist attractions in the city. A lot of travelers that visit the city in groups prefer to travel via limousine or party bus because they want relaxation and utmost convenience.
You will be whisked away to your destination in a comfortable and luxurious limousine. You will be pampered from head to foot and provided with the most impressive amenities for travel. Watch a movie, have some wine, talk to friends, take care of emails or simply relax in your limousine ride. You will be at your destination soon but it is a guarantee that you will be there safely and on time too. Check out our luxury rides in Mount Pleasant!
Columbia Limousine Rental
There are several types of limousines available for rent in Columbia. There are Mercedes Benz, Lincolns, Hummers and Town Cars to name a few. You will surely be surprised that every limo service has all the amenities and features that you will ever need such as audio and video equipment, comfortable seats, posh interiors, Wi-Fi connections and your very own private bar and snacks. Our limousines are great for kids! Of course your limo will be operated by a professional and experienced driver who can even double as your tour guide for the day.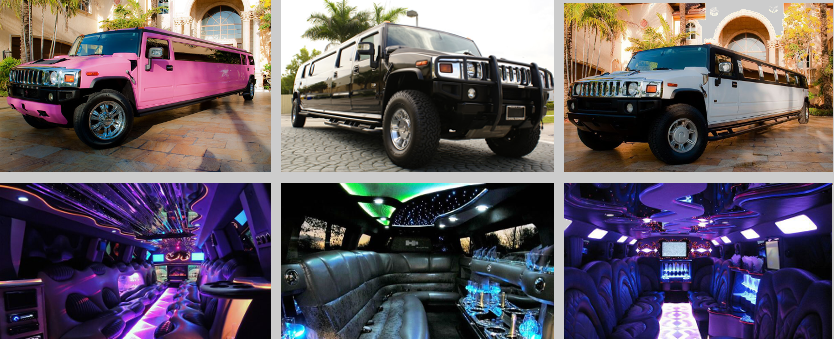 Limo Services Offered
Limo services are as follows: for weddings, bachelor or bachelorette parties, anniversaries, birthdays, proms and homecomings. You can also rent a limo for business reasons; for client meetings, conferences, conventions and so on. Special events such as concerts, sports events and girls night out parties will also be perfect on a limo ride.
Limo Service Columbia Prices
Take note that the number of people, the type of bus and the destinations you want to visit will all affect your rental rates. You should call beforehand to find out more about their yearly or seasonal package deals. You can look at the rates for services in Rock Hill and compare.

Limo & Bus Rental Prices in Columbia
| | |
| --- | --- |
| Vehicle | Rental Pricing |
| 6 Passenger Limo | $110-$145 hourly* |
| 8 Passenger Limo | $120-$155 hourly* |
| 12 Passenger Limo | $125-$165 hourly* |
| 18 Passenger Minibus | $140-$170 hourly* |
| 20 Passenger Party Bus | $150-$200 hourly* |
| 25 Passenger Party Bus | $160-$220 hourly* |
| 30 Passenger Party Bus | $180-$260 hourly* |
| 30 Passenger School Bus | $145-$240 hourly* |
| 50 Passenger Coach Bus | $150-$240 hourly* |
| 56 Passenger Charter Bus | $150-$260 hourly* |
*Prices vary greatly depending on the city and state of your service. Due to COVID-19, rental prices shown in past estimates may not reflect actual pricing which may be significantly higher depending on availability.
Places to visit in Columbia SC
Harbison State Forest – this is a quiet nature retreat that you should visit with the family.
Founders Park – this is deemed as a world class ball park with all the best amenities for fans and spectators.
Columbia Marionette Theatre – where you can watch and admire great local talent all year round.
Hampton- Preston Mansion and Gardens – a very popular natural garden for every tourist to check out. One of the most amazing gardens in the city.
Koger Center for the Arts – this is a perfect place to check out amazing musical masterpieces.
Airport Transportation
If you are arriving at the Columbia Metropolitan Airport then you could ask your driver to pick you up from the airport using your rental limo. You may ask your driver to drop you off to the airport once your visit to Columbia is over.
Limousine Company in Columbia
The next time you need to reserve a limo from the Columbia area, consider our company. We've been in business for over 15 years and have a fleet of over 200 vehicles, including both sedans and SUVs. In addition to our extensive selection of limos, we also have luxury busses and even Hummers available to rent out when you need them most! To learn more about our company or the services we offer, please contact us today!
Why Choose Columbia Limos?
When you're ready to reserve a limousine, there are several ways you can go about it: Online. You can book your ride online at any time of day or night. You don't even have to get out of bed! Just pull up our website on your smartphone or computer and select the service that's right for you. By phone. If you prefer talking over typing, give us a call. Our friendly customer service reps will be happy to help ensure that everything goes smoothly from start to finish—and they'll also make sure they know when exactly they should pick you up so that everyone is ready and waiting when the big moment finally arrives! If there are any changes made after booking has been confirmed then the new quote will be emailed or faxed immediately along with any other relevant information such as account numbers etcetera…
Luxury Limousine Options
The first thing to know about the luxury limousines we provide is that they are all available for reservation for your upcoming event. We have a fleet of luxury vehicles to suit any occasion, whether you want to explore Columbia or simply want to enjoy a night out on the town. When you reserve a limousine from Columbia Limo Service, we will provide you with an accurate price quote for the entire time of your trip. It is important to note that our pricing includes all necessary fees and taxes. You will never have to worry about any surprises when it comes time to pay—we provide clear and accurate invoices at the end of each reservation for you to review.Additionally, if your limousine runs into any problems or needs repairs along its route (for example, if there's a flat tire), then as long as this occurs within 24 hours of your reservation date then we will cover these costs as well.
SUV Hummer Limo Rentals
When you're searching for a Hummer limo rental in Columbia, SC, it's important to understand exactly what your options are. Fortunately, we have the most comprehensive selection of premier luxury vehicles available. Our fleet includes 10-person Hummer limos and 12-person Hummers as well as other options like Escalade limos and Escalade stretch SUVs. If you want to rent a luxury SUV hummer limo from Columbia Limo Service then contact us today! Our staff will help you choose the perfect vehicle for your occasion.
Hummer Limo Price
One of the most important things to understand about your Hummer limo rental is that we offer a variety of pricing options. Our standard hourly rate starts at $250 per hour, but if you need more room or want a larger vehicle, we also offer an SUV limo with seating for up to 14 people and a larger SUV limo that can hold up to 18 passengers. Rates for each vehicle are based on how long you need it for, with discounts available during off-peak hours and holidays. We also give preference to corporate customers who book their Hummer rentals in advance or commit to multiple rentals over time.
First Class Service
Our vehicles are immaculately maintained and equipped with the latest in technology. We offer a wide variety of amenities, including Wi-Fi and USB ports to keep you entertained on the road. We have the largest fleet in town, so we can accommodate any size party or event that you may be planning. We even have party buses available for larger groups! Whether you're looking for a luxury sedan for business travel or an SUV for transportation on a budget, we've got your ride covered. Limos are also available if you need to rent something specific like a Hummer H2 limousine or even a Ferrari! Our services include airport transfers, corporate shuttles, bachelor/bachelorette parties, proms and weddings – whatever the occasion may be we'll help make sure everything goes smoothly from start to finish!
Exotic Limo Options
With so many choices, it can be tough to choose the perfect vehicle for your next night out on the town. Here are some of our most popular vehicles: Lamborghini Gallardo, Rolls Royce Phantom, Mercedes Benz S Class Range Rover(s) (the modern-day equivalent of an SUV in terms of comfort and speed) The choice between two types depends on whether you're looking for something sporty or spacious. If it's sportiness you're after, go with a Bentley Continental GT; if comfort is more important than speed, then opt for either one of these options instead!
Shuttle To The Wedding Venue
If you're looking for a limousine service in Columbia, we can help. We offer reliable and professional transportation to get you wherever you need to go. They will arrive on time and bring with them an extensive knowledge of all things related to Columbia South Carolina. If you're planning a wedding and want an elegant request for your guests, we can help with that too! We have access to some of the best luxury cars and limos in the area for any occasion imaginable so don't hesitate to call us today!
Sprinter Limo Drop Off For Sport Teams
A sprinter limo is an SUV that can seat up to fifteen people and has so many amenities built in that it feels like home away from home. If you want to feel like royalty while traveling, then this is definitely the way to go! Sprinter limos offer some great benefits for their passengers: They are extremely comfortable for long rides with plenty of leg room and foot space on both sides of each seat. And since they are larger than most other types of vehicles, they accommodate up to fifteen people comfortably! This is especially important when transporting larger groups such as sport teams or families who plan on spending time together during trips abroad (for example). Another benefit is that because these cars come fully loaded with everything one might need during travel time (iPads/laptops/Bluetooth headsets), riders don't have worry about packing extras before heading out on road trips or vacations abroad—everything needed will be right there in front of them within reach upon boarding!
School Bus Rentals For Perfect School Trips
As a parent, you want your children to have the best education possible. You can help make sure that they get the best education by leaving no stone unturned when it comes to their school trips. School bus rentals are a great way for your child and their classmates to travel from point A to point B without having to worry about traffic or parking. When you rent a school bus for a trip, the company will take care of the logistics for you and make sure that everything runs smoothly during your journey. We hope this information has been helpful in helping you decide if renting a school bus is right for your family!
Book Corporate Travel Limousine Buses
Booking a corporate travel limousine bus is a great way to travel in style without sacrificing comfort. Whether you're traveling with your employees on a business trip, or if you're going on an excursion with friends, our fleet of vehicles will make sure that everyone has the time of their lives. For more information about booking one of our corporate travel limousine buses, contact us today!
Greek Events Party Buses
You can also do a Greek event, which is a great way to get your fraternity or sorority involved in the community. If you are celebrating an anniversary for your organization, having a Greek event is also a great way to raise money for your organization.
Homecoming Bus Rentals
Homecoming is an important event in the life of a high school student. It is a time to celebrate the year's achievements and to meet the new students. As you know, this event has been taking place for several centuries now and it has become one of the most celebrated events by teenagers all over America, who enjoy dressing up for this special occasion and having fun with their friends at homecoming parties. If you are planning on attending Homecoming 2018 Columbia South Carolina, we have some good news for you: we have affordable limousines available for rent! We can help get your group safely from point A to point B so that they can enjoy themselves on this special night without worrying about how they will get there. Our chauffeurs will pick up your party at home or work and take them where they need to go without any delays or problems along the way!
Travel Comfortably With Pub Crawl Minibuses
There are many reasons why you may be interested in renting a minibus. If you are traveling with a large group, it's often the best and most affordable way to travel together. The reason for this is that minibuses can accommodate more people than other vehicles of similar size, such as luxury vans or SUVs. However, if the number of passengers in your group is less than 25, then there are also smaller options available – such as our 12 passenger limousines and 16 passenger party buses! A minibus rental is also perfect when you need transportation to a local event like an outdoor concert or sporting event because they offer plenty of room for storage while still being able to fit into parking spaces easily at your destination
Wine Tour Trips in Limousines
The city has a large selection of wineries that you can visit. This will provide an opportunity for you to see some beautiful scenery and learn about South Carolina's history. You will also meet new people who share your passion for wine! With so many options available, Columbia Limo Service is here to help customize your trip based on what interests you most—whether it be visiting one vineyard or multiple ones throughout the state, having lunch at one of our favorite restaurants after touring around all day long with friends or family members by our side, etcetera (you get where we're going with this).
Steps To Rent Your Limo Service
Tell us where and when you need the limo service, how many people will be riding in the car, any special requests you may have for specific services such as beverages or snacks on board or if there are any special needs regarding seating arrangements (i.e., families who want to sit together), luggage requirements, etc.. Also let us know what kind of vehicle size would best suit your needs based on the number of passengers; for example: we offer Cadillac stretch limousines that seat up to 13 passengers or Chevrolet Suburban Full Size SUVs that seat up 15 passengers comfortably with plenty of room left over for luggage items like golf bags etc.. We will then provide an estimate based on these details so you can decide whether or not this meets your expectations in terms of cost vs service quality before making a commitment based solely upon price alone (which happens quite often unfortunately). If this doesn't work out then there's no harm done because all reservations are fully refundable until 72 hours before pick up time which means that even if something comes up during those last three days before departure date then we won't charge anything extra!
Attractions in Columbia South Carolina
The city is home to many attractions and events that draw visitors from around the state and beyond. Below are some of the most popular attractions in Columbia:
Carolina Coliseum
Clemson University
Coastal Carolina University
Columbia Metropolitan Convention Center
Columbia Museum of Art (CMA)
Columbia Museum of History (COMH)
COSI – Science & History Museum
Airports We Service in Columbia South Carolina
Columbia Metropolitan Airport (CAE)
Charleston International Airport (CHS)
Charleston Executive Airport (CRX)
Greenville-Spartanburg International Airport (GSP)
Myrtle Beach International Airport (MYR)